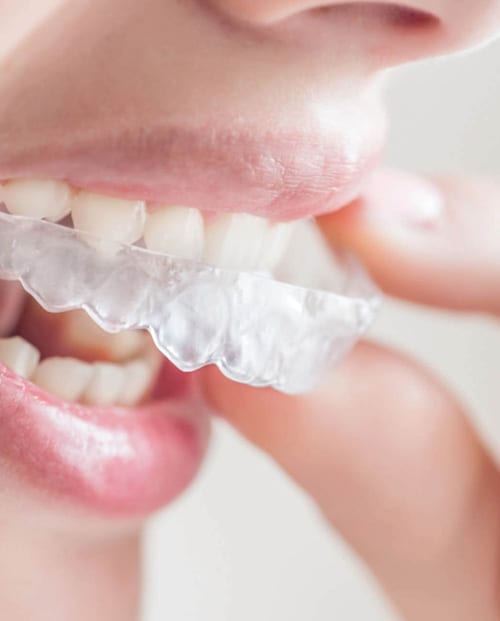 ClearCorrect (Transparent
Braces)
An amazing technologically advanced system using 3D computer-animated design and modeling to simulate the movement of your teeth to where you want them to be, and using 3D printed clear trays in a sequence from start to finish – simply, ClearCorrect can straighten your teeth almost invisibly!
The benefits of ClearCorrect are the simulations, so you can see where your teeth will be at the end, giving you the confidence of a result you are pleased with. They also can be removed each day, making cleaning a lot easier than conventional braces. However, if you aren't wearing them they don't work, so being diligent with wearing them for 22 hours every day is essential to a successful result.
If you'd like to discuss your suitability for Clearcorrect, we are certified providers so please book in to speak with us!
Before and After
ClearCorrect

Treatment