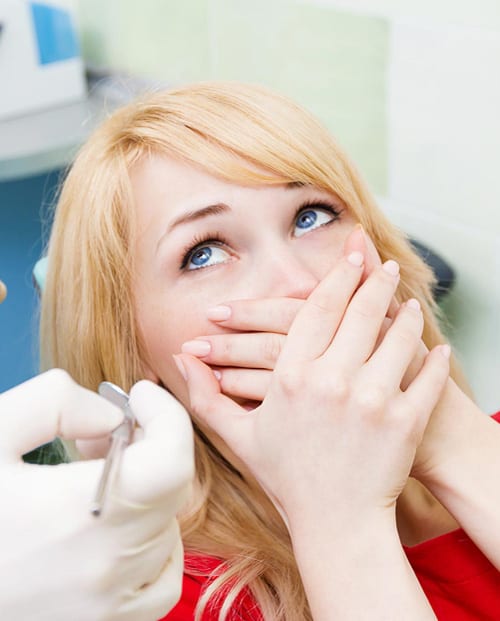 Scared or Anxious
Patients
Sometimes dental treatment can be uncomfortable, or you may have had a bad experience in the past. We understand, and our years helping anxious and phobic patients, young children, and patients with autism and other conditions have empowered us to be your best support for your dental health and rehabilitation.
We know that the thought of the treatment can be worse than the condition, however, this can quickly change. If we can help you overcome the hurdle of coming in for a simple treatment before you experience pain, or before things become too bad to fix, we will do everything we can to get there.
Our most important tool is communication, so we encourage you to get in contact and talk to us. No commitment, no pressure, just talk to us about what is making you feel nervous, and we can set something up to help you through it. Here are some options which may help:
Nitrous Oxide
An option suitable for most people with an amazing result, nitrous oxide or happy/laughing gas has the effect of reducing your anxiety, creating a feeling of happiness or euphoria, and an anaesthetic effect which makes your whole body feel numb. Most people feel that nitrous oxide makes time go really fast (hour-long appointments can feel like 5 minutes) or that they just 'don't care about what is happening', allowing them to relax and even walk out with a smile.
Nitrous oxide is an inexpensive option and is rarely contraindicated, however, pregnant women, patients with severe respiratory issues, and some other conditions may not be suitable.
If you would like more information on using nitrous oxide for your dental treatment, even if just for a check-up and clean, we are happy to discuss with you.
Conscious Sedation
Being able to fall asleep for dental treatment is an attractive option for some, and a necessary option for others. Conscious sedation is administered by IV, and is incredibly effective, however not suitable for all due to the risk associated with some medical conditions. If you are interested in falling asleep for your treatment, we are happy to oblige but will need a thorough medical screening to ensure it is a safe procedure for you.