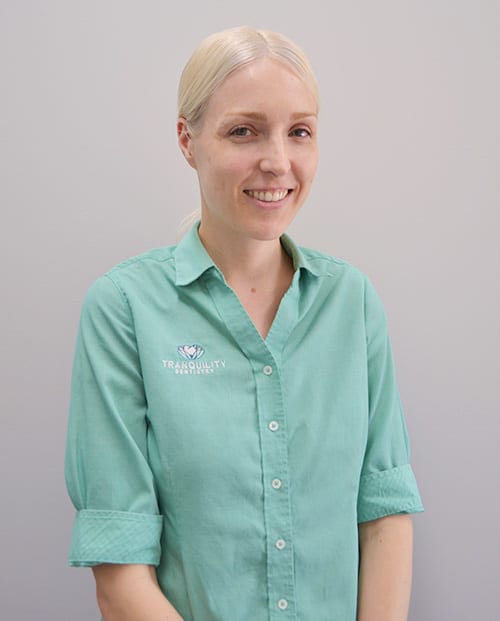 Principal Dentist
Dr Agatha
Saric
Meet Dr Agatha. Her dental journey began over 16 years ago when she decided to first study dental hygiene. After completing both a diploma and degree in dental hygiene she worked as a dental hygienist in Canada and Switzerland.
Originally from Sydney, Dr Agatha managed to convince her husband to move back to Australia where she completed her degree in dentistry at Griffith University. She has been working as a dentist in Queensland ever since. If you're looking for a gentle dentist then you're in the right place! Having experienced many dental treatments herself Dr Agatha understands what it feels like to be in the dental chair and as a result her philosophy for dental treatment is to be supportive and non-judgmental.
Outside of work Dr Agatha enjoys taking her dogs out to explore new places, as well as eating yummy food!